Luxury Loos Ireland
Portable Toilet Hire
Started in 2006, Luxury Loos has grown steadily year on year to become a leading supplier of high end portable sanitation facilities throughout Ireland.
Based in North County Dublin our business is concentrated in Leinster, but when the demand arises we have brought our facilities to the four corners of the country. We cater for all types of outdoor event where portable sanitation is required, from garden parties to marquee weddings and from race meetings to corporate events both intimate and large scale.
Our aim is to provide a service that ensures your guests remember the event and not the amenities!
Quotations
All enquiries are welcome and all estimates are free.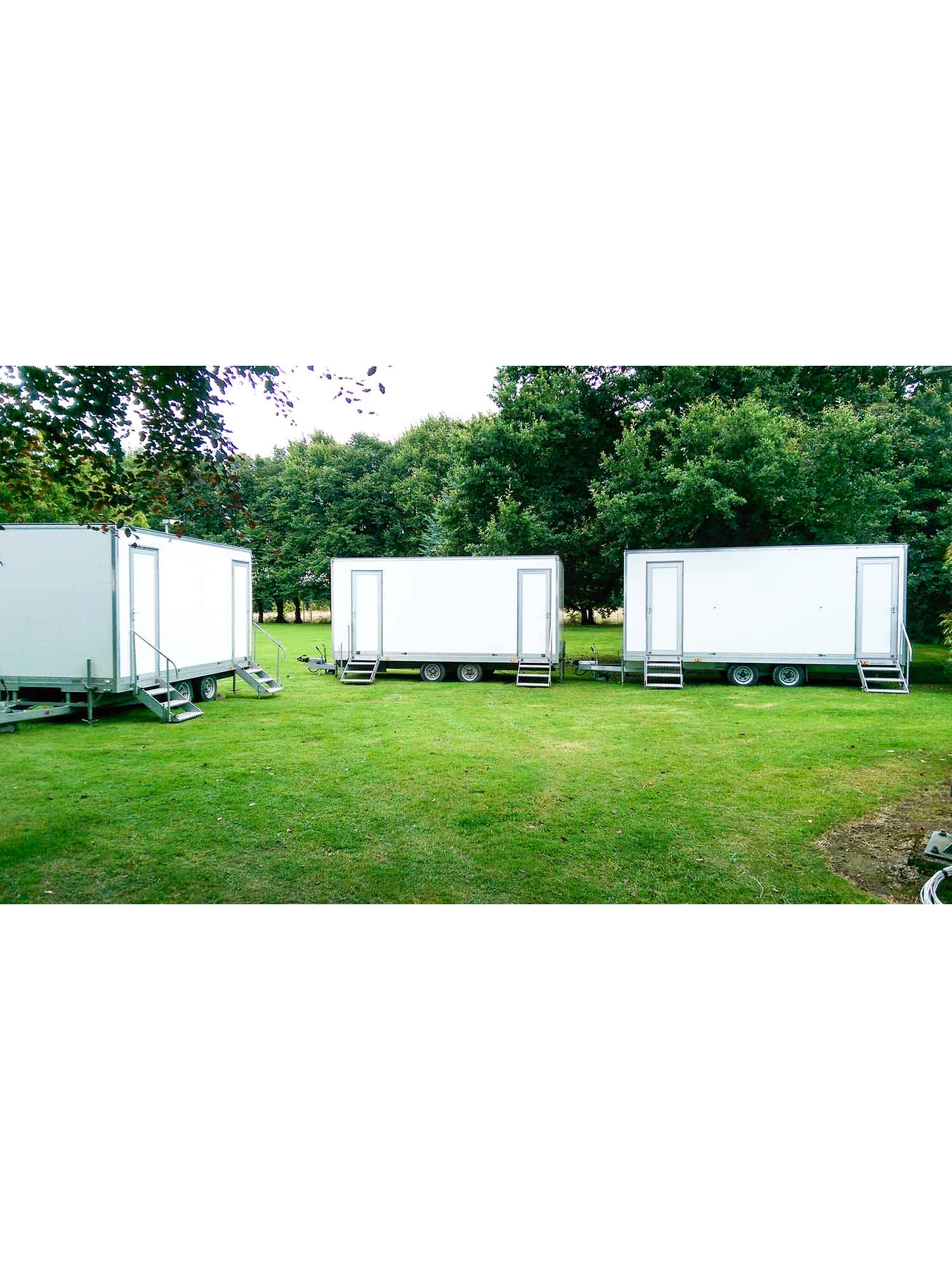 Our Services
From a small garden party of 30 guests to a large scale corporate event of several thousand attendees we have the facilities and experience to cater for all needs.
Self contained recirculation trailers is what we specialise in. These are trailers of different sizes which are built to the same spec designed to cater for different size events.
Rates
When you are considering the hire of a portable toilet facility you will need to consider the following:
How many guests: this will determine the size of trailer you will need
Distance from Dublin: The trailers are towed by 4x4 vehicles and delivery does affect the cost.
How many nights: the guideline for use of these trailers is per night, so if your event is to go over two or three nights you may need to consider servicing the loos.
Other Services
Trailer Service: If your event is to go over two or three days you may need to organise for the holding tank on the loo to be emptied. This can be arranged with sufficient notice.
Attendant: We would recommend having an attendant to care for your loos throughout your event. By keeping the loos clean and tidy ensures your guests will enjoy the experience for the entire event. An attendant will also keep an eye that everything runs smoothly and could pre-empt any possible problems. Generally someone working at the event can fulfil this but if you would like we can arrange this for you.